Viva la lucha! Not today. Not yet.
Waking up at 2 am is never a good idea no matter where you're going. But alas here I am sitting on the edge of my king size bed, having used every inch of it throughout the night, contemplating what's ahead.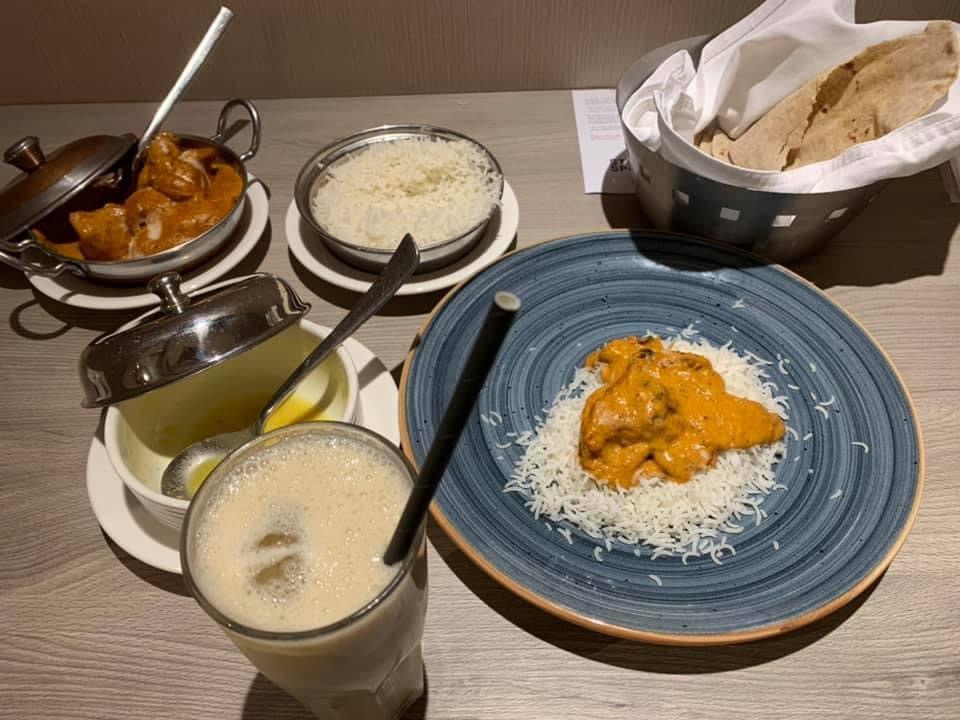 Last night, room service hit the spot. Nothing like a little butter chicken with rice, some roti, dal soup and a nice banana lassi to get you ready for the first leg of Everest Base Camp. No caffeine this time however. I'll fuel in the morning.
I put my head on the pile of pillows and pass out instantly. I wake up about 2 hours later and the tossing and turning marathon begins once again. I am in and out of sleep. More out than in. However, I am grateful that I at least I got more than last night and the night before that. I dream the wildest dreams. They are short and choppy dreams. I am wading in water. There are children running around. I want to drink some water but the water I am wading in is unsafe. I wake up. I am at an office yelling at someone about a message (I never yell, FYI). I wake up again. Now I'm sitting in a large meadow with birds that are so large and fearsome. I am ignoring them and pretending they don't scare me. I am now totally awake, thank goodness!
I am anticipating what's ahead and I keep thinking of my body. My legs, my arms, my lungs, my heart. Are they going to serve me well? The fact that I have an ever so slight headache gives me pause. These are the things that getting old forces you to think about. My body is communicating with me and I am listening to it. 2 decades ago, I would ignore it. My body was there to be used and abused. It was like a Tinder hook up. No long term relationship. Now, I listen to it all the time. I have to. I have no choice. I have to coax it and massage it and take care of it. My body and I are in a long term serious relationship shall we say. You'll be hearing more about our future plans together! In the past year, I have come to appreciate every part of my body. My joints and bones and muscles. My ligaments and tendons. I've even come to appreciate my aches and pains. I have worked with a trainer to tune it up and it has paid off. For the most part. I have less pain and I feel better than I can remember.
What I have yet to realize, however, is my limit. When do you know when you've pushed it too far? How do you know? How do you decide that you cannot do certain things? Do you just wake up one day and say "f-it, its over" or do you keep pushing yourself fighting till the bitter end, whatever that end may be. For now I am staying in the struggle. My journey is no where near its end and I for one am not ready to throw in the towel. At least not today. Not yet. Viva la lucha!