March 3, 2021 (in transit)…
My layover in Doha was the shortest in history. 45 minutes to get from one end of the airport to the other. Luckily no customs or security checks. Just run!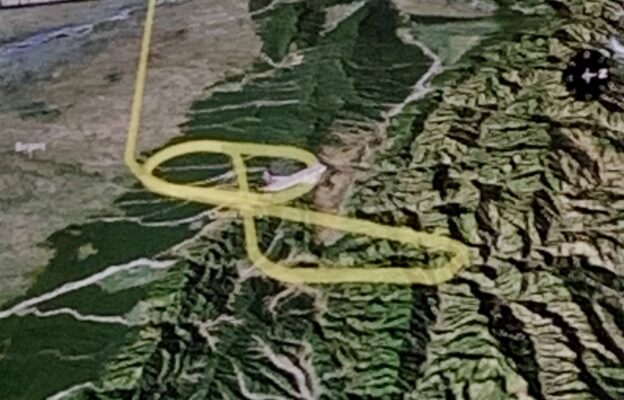 The onboard safety videos are interesting. In one there is a men's soccer team acting like passengers and the coach and his assistant are barking orders. The only woman in the video is an attractive Asian looking woman who flashes a smile at the end of the video! Random. This is followed by readings of a few verses from the Koran. No sooner that's finished, my Indonesian flight attendant is suggesting a glass of wine or a cocktail. While he's getting me the Bloody Mary I turn on the TV and the TV show MOM comes on with a warning about explicit sexual content. MOM is rated R on Qatar Air.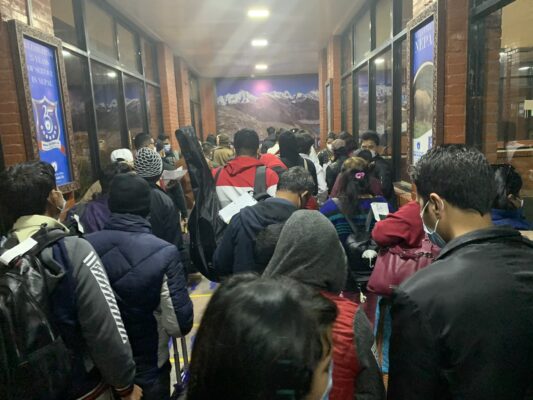 4 hours later and after several figures of 8 due to heavy air traffic we land in Kathmandu. Here, social distancing is an oxymoron. Everyone is super friendly and I feel at home for some reason. There's a mad rush to a folded desk set up at the entrance to the airport from the runway with two overwhelmed officials. I follow the crowd. The dress code is masks optional. There is hardly any customs to speak of, which brought a sigh of relief. The officials are not wearing any special uniforms or carrying submachine guns. They look like the rest of the crowd and their job is to keep the line moving. It's a refreshing change from traveling in Europe or the US. It's about the closest thing you get to open borders.
After getting my bag, I step outside looking for my ride. I see someone waving in the crowd with an unreadable sign and I follow them. He welcomes me grabs my bag throws it in the trunk and off we go through the narrow streets of Kathmandu. His English is spotty and I don't speak Nepali. I tell him to take me to the Aloft Hotel and he seems confused. We are zooming through the streets at an almost uncontrollable speed. It's 2 am. He calls his boss and there is some kind of uncomfortable exchange. He then pulls over and takes out his phone and shows me a name of someone that he was supposed to pick up: Constantine something! I tell him that this is not me but if he could take me to the Aloft anyway, which he agrees to do for $5. Poor Constantine Something, I hope he finds his way to his destination!
I am safe and sound in my hotel lobby. A surprisingly nice place. Amazing staff waiting to greet me at the door. My real guide had told them of my arrival but he's nowhere to be found. They are confused. They call him and explain what happened. He rushes over to the hotel and after exchanging several Nemastes, he apologizes profusely for messing up the connection at the airport, which was my fault to begin with. He presents me with a white shroud that he places ever so gently around my neck. I thank him and off to my room I go. I am going to love this place.