2020 has been a year. Take time to say ✌︎ Peace Out 2020 ✌︎ and celebrate the New Year with those dear to you. Safely ring in 2021 at home with your loved ones and Busboys and Poets!

Thursday, December 31, 2020 – New Year's Eve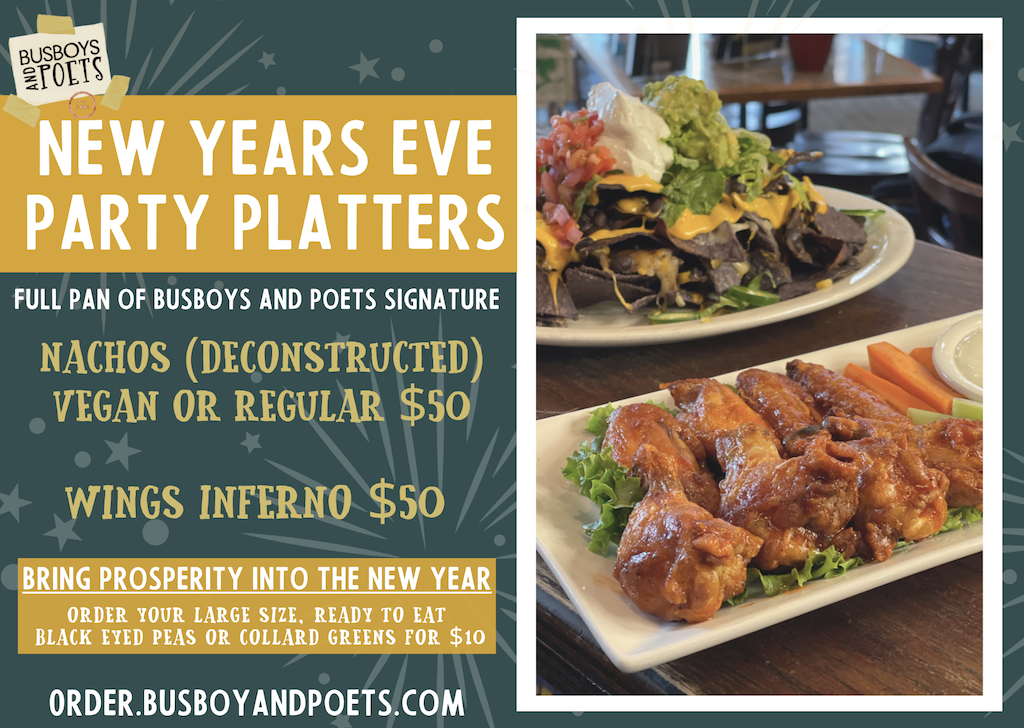 For a limited time, order a party platter of Busboys and Poets Signature Wings Inferno Or a Full Pan of Nachos (Vegan or Regular) for just $50.
Complimentary Party Favors with all To-Go orders (while supplies last)
Add on a Celebration Basket to your To Go order for just $25. The basket includes a bottle of Brut, your choice of Busboys and Poets Carrot Cake, Cheesecake or Chocolate Cake, NYE party favors, and sparklers!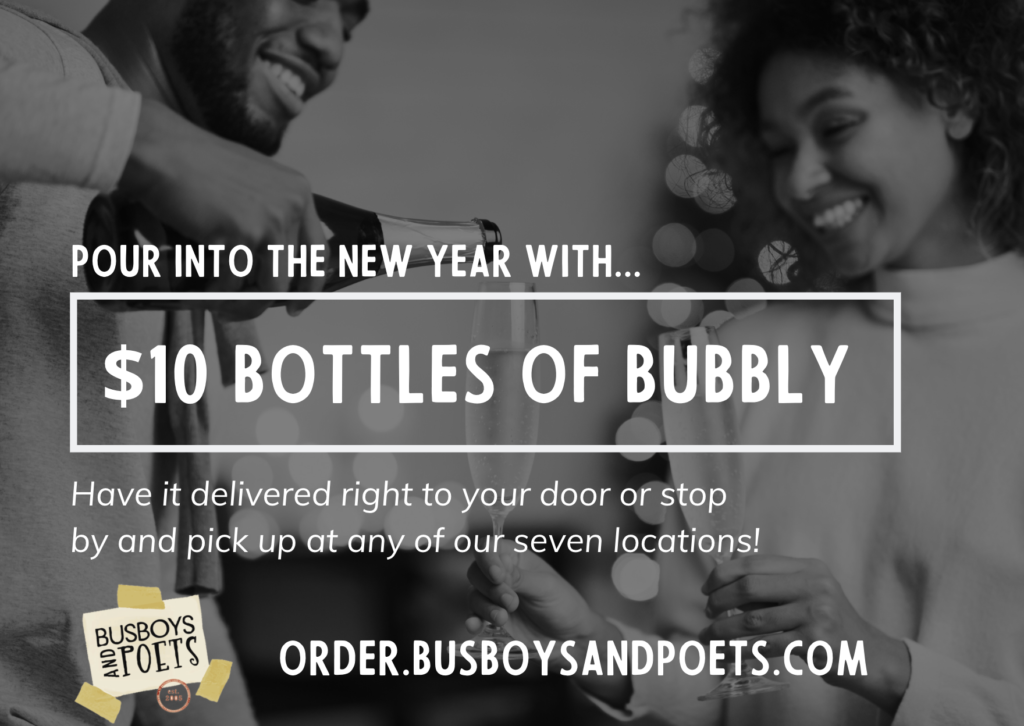 Friday, January 1, 2021 – New Year's Day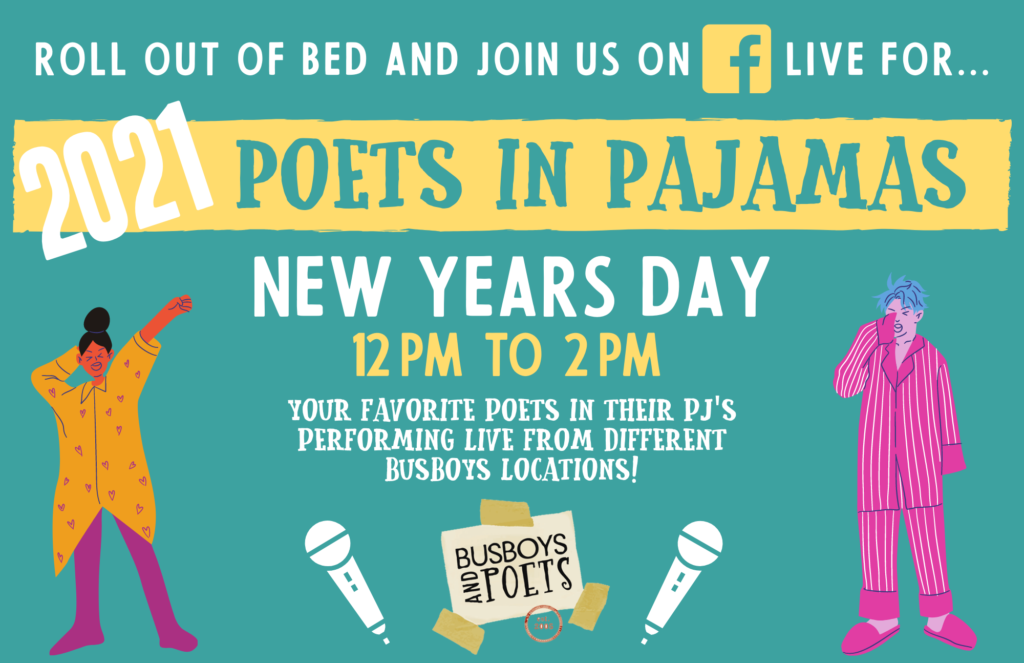 New Year's Day Poets in Pajamas Brunch
It's that time of year again to rummage through your closet for your most stylish pajamas for our annual New Year's Day Pajama Brunch, with a twist! Join us virtually or at one of our locations to experience a hybrid poetry showcase with some of the best poets from near and far. They will perform, in their pajamas, poetry around the theme "Filling the Void". We will fill the Busboys and Poets spaces on New Year's Day with poetry, love, and hope. 12 PM – 2 PM on facebook.com/busboysandpoets/live

Brunch will be served until 3 PM.
Family Sized Brunch (To Go)
Up to 8 Servings – 79.99 Our kitchen kindly requests a minimum of 2 hours advance notice for your order.
French Toast Meal
Scrambled Eggs (with or without cheese)
Choice of 2 Meats
Home Fries
Fresh Fruit
Vegan 'Egg' Scramble with Vegan Sausage
Home Fries
Fresh Fruit
Home Fries
Toast
$15 Mimosa Special (available for to go or patio dining )
Bottle of Brut and Large Fresh Squeezed OJ
Bring Prosperity Into the New Year
Order your large size, ready to eat Black Eyed Peas or Collard Greens for $10
"Southern U.S. tradition dictates that eating black eyed peas on New Year's will bring luck and good fortune. Often served with cabbage or collard greens (meant to represent that dolla dolla bill, y'all), black eyed peas are seen as symbolic stand-ins for coins and financial prosperity. So if you want to make it rain this new year, you had better eat up all these delicious beans, " Delish, December 2020